Watch as Portland takes on Seattle, Los Angeles, and Canadian teams at Rose City Rollers Hangar at Oaks Park
PORTLAND, OREGON, MAY 8, 2023 – Rose City Rollers (RCR), the largest roller derby league in the world, are thrilled to announce the return of Bridge City Riot, their annual junior roller derby tournament. This weekend, May 13th & 14th, Portland's Rosebuds All-Stars, the defending National Champions, are excited to host teams from across North America at their home facility, the Hangar at Oaks Park. This tournament is open to the public and will surely keep new and die-hard fans on the edge of their seat.
This is a perfect family-friendly event, as kids and tweens will love watching the teenage athletes on the track. Teams from Los Angeles, Seattle, and Canada, will be coming together to showcase their skills. Portland and Seattle are neck and neck, and these close competitors are set for a rematch in the highly-anticipated headliner bout on Saturday night.
"We're excited to be hosting some of the most talented junior roller derby teams from the Junior Roller Derby Association," says Kim 'Rocket Mean' Stegeman, RCR founder and Executive Director, "Roller derby is more than just a sport- it's a community, and our goal is to create a safe and inclusive environment where young athletes can come together to learn, grow, and support one another both on and off the track."
Tickets range from $10 for a single-game pass to $30 for the whole weekend, and kids under 6 get in for free! Hot tip for Portland fans: get a ticket for the Saturday night headliner game to see Portland vs. Seattle. Take advantage of this unforgettable weekend of derby fun! Get your tickets now to join the fun at Bridge City Riot.
Event Details:
Date: May 13th-14th
Time: 10 am-8 pm
Location: The Hangar at Oaks Amusement Park
SE Oaks Park Way, Portland, OR 97202
More information about the tournament on our website here
Junior skaters can be available to film interviews this Wednesday, May 10th, from 4:30-7pm at the Hangar at Oaks Park. For interviews or to receive a press pass, please get in touch with marketing@rosecityrollers.com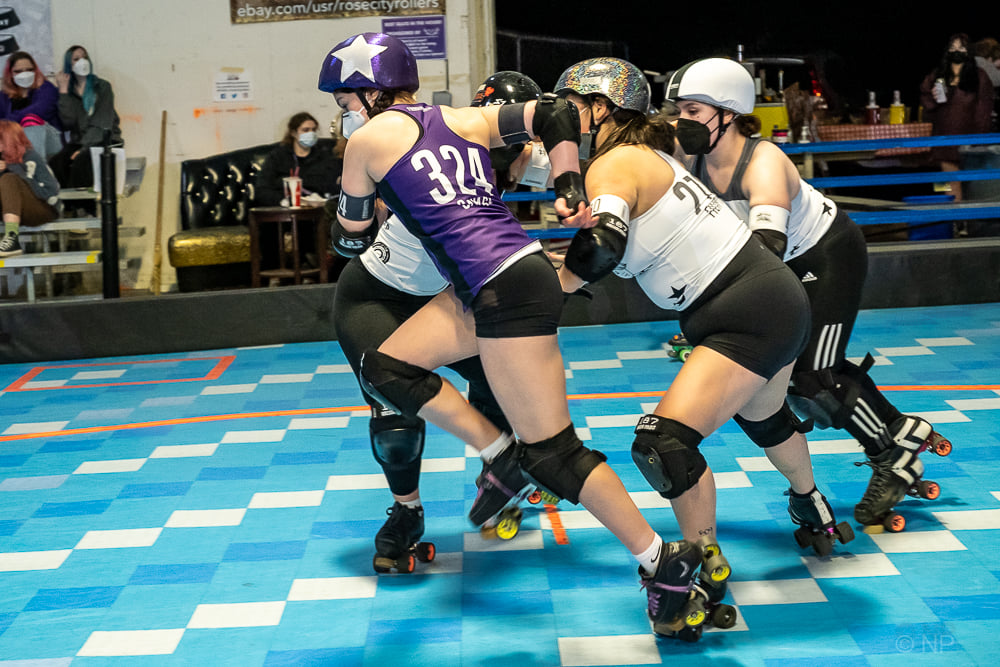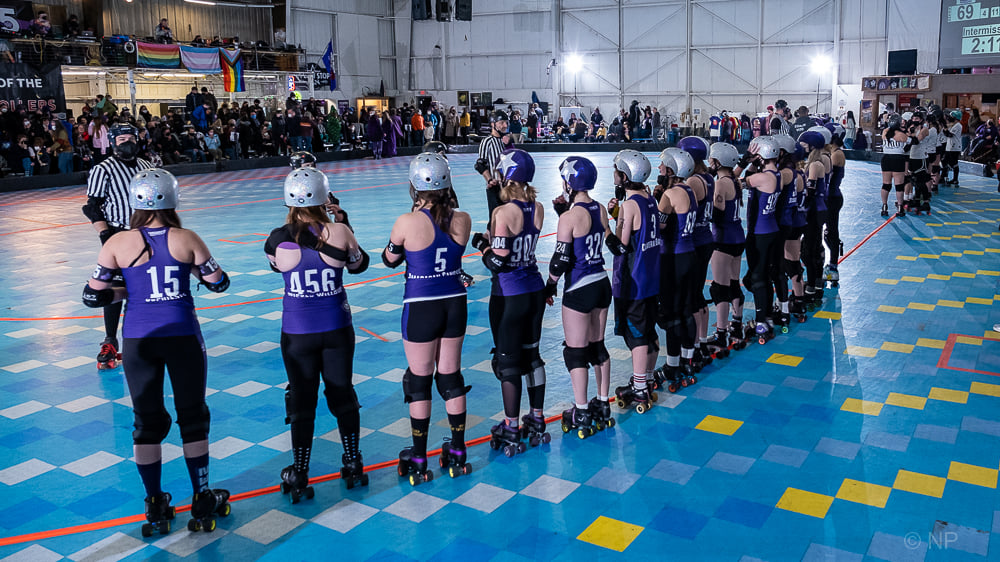 Footage from 2022 Bridge City Riot (Portland v Seattle)
###
---
About Rose City Rollers
Rose City Rollers is a 501c3 charitable non-profit organization of 500+ members and 17 teams and programs. Their mission is to serve girls, women, and gender-expansive individuals who want to play the team sport of roller derby, connect with an inclusive community, and realize their power both on skates and off.