Support our Juniors, they were raised here!
Being Raised at the Hangar means having a place to belong, a sense of community, a reason to grow, be inspired, and step into your power. In our Juniors Program, youth skaters have found their home and we want to continue being that beacon for generations of young athletes to come. With your support, we can provide scholarships to anyone in need, maintain our gear lending library, and help families cover uniform and travel costs.
---
Ways you can help:
ATTEND THE AN UPCOMING GAME👇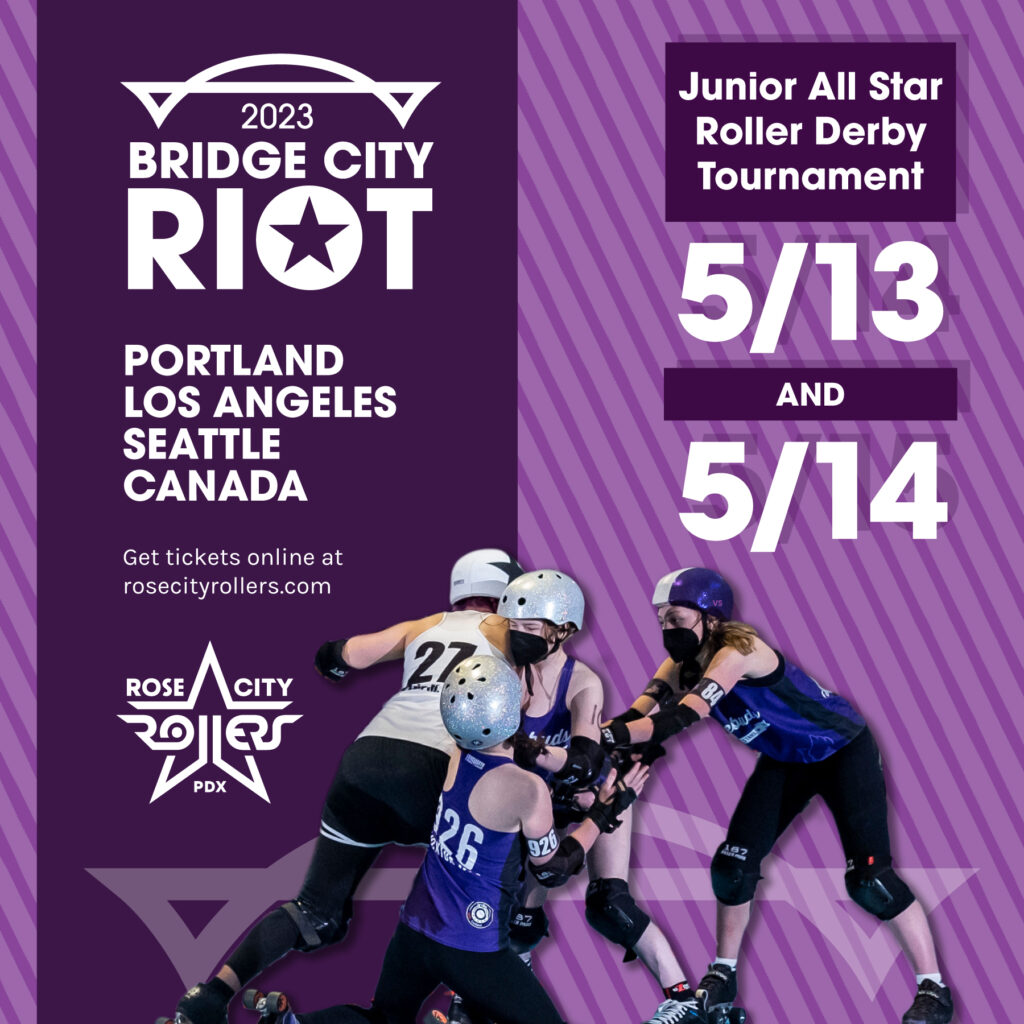 Our Rosebuds All Stars made history last year when they won their first National Championship. Now they are back on the track for their 2023 Season!
GET TICKETS HERE!!
Learn more about their momentous win HERE.
---
GET TO KNOW SOME OF THE SKATERS👇
(video credit: Nick Krupke (KPTV)  Published: 1/15/23 at 10:55 PM PST. Article HERE)
---
Start getting pumped for ROLLER RALLY!  👇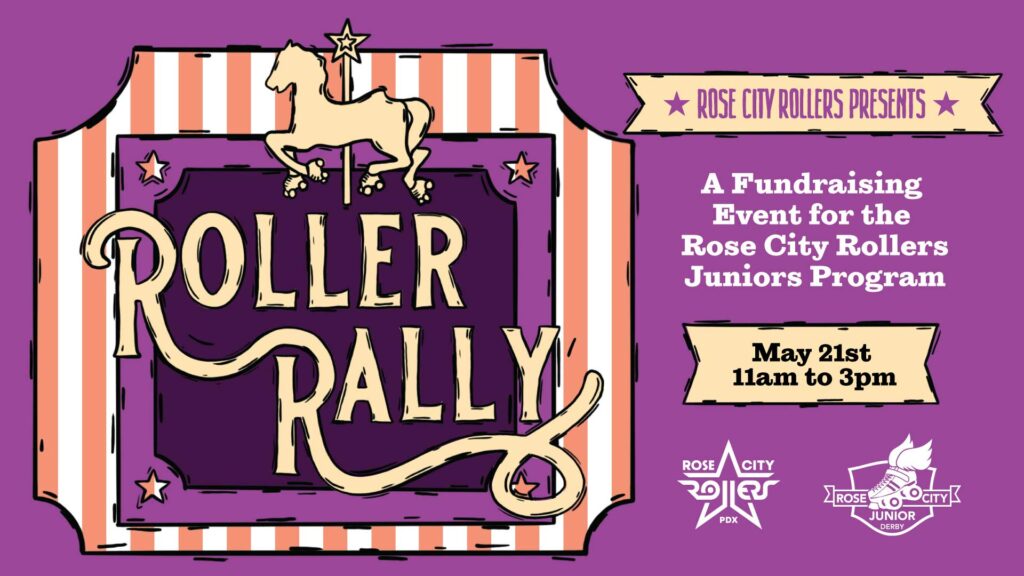 Our annual Juniors Program fundraiser aids in funding uniform costs and scholarships for any junior or family in need, in addition to keeping our Rent n' Roll gear lending library operating. The money donated from this fundraising will help to empower and protect our junior skaters in the hangar, inspire them to step into their power both on and off skates, and provides them a never-ending list of inspirational derby role models to look up to. Roller Rally is kicking off on next Saturday (3/18) & will culminate in an epic carnival-style extravaganza on May 21st!
SO what is this Roller Rally that we speak of?
This is a two-fold fundraising endeavor that begins with a skater-run pledge drive and wraps up with an in-person community event to celebrate our youth skaters. This year our goal is to raise $25,000 and these funds go directly back into supporting our Juniors program.
⭐️Phase 1- SUPPORT our fearless juniors who were raised at the hangar: 
In the next couple months, you'll hear directly from our junior skaters & learn what being Raised at the Hangar really means to each one of them. Keep up-to-speed with our latest Juniors updates on our Instagram & check out our fundraising page, where you can follow along with our fundraising journey, sponsor a skater and/or donate to the Juniors Program.
CONTRIBUTE TO OUR JRS PROGRAM HERE💜
⭐️Phase 2- CELEBRATE our fearless juniors who were raised at the hangar:
The Roller Rally event is happening on May 21st, 11am-3pm. This is a family-friendly, daytime carnival-themed spectacular – we're talking face painting, dunk tank, t-shirt decorating and MORE! We want everyone to join in on the fun, so make sure you invite all your friends😉 Let's make this an event to remember!